Loved by devs,
easy for
everyone
MadNotes is a minimalistic markdown notepad. Opened in a new tab, always at hand, fast to write, private if needed.
Always at hand
Just open a new browser tab and the notepad is ready for you within a split of a second
Matches your taste
Dark or light mode? Both are minimalistic and beautiful, waiting to be switched
Faster than others
Formatting with an easy markdown markup for freakin' fast idea capturing
Intuitive
markdown

notepad

Don't take off your hands from the keyboard to format your text. Use a hotkey to insert heading or list. Writing was never easier and faster. First time hearing? Check our short guideline.

Learn more
Multiple
documents

you can search and organize

Clean up your memo mess! Color-coded notes and simple nesting in folders for an even quicker workflow.

See All Features
Secure

and private by default

Keep your stuff safe as in your head! We use strong AES-256 encryption to sync your notes in the cloud, or you keep them on your local machine.

Learn more
Stay updated
We'll be releasing more features soon
Don't lose your
stuff
"What should the dev do if no existing app works for him? Complain? Meh. He should develop his own!
We came up with our version of a notepad that's beautiful, fast, and always ready for use in a new browser tab. If you hate waiting for a note app to boot, you'll love it.
We present you the MadNotes App from the Department of Web."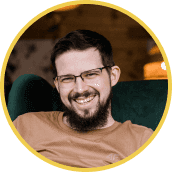 6
Reasons

to start using MadNotes App

The new quality of writing your thoughts with MadNotes Premium Account. Get access to all features unlimited
Rich text formatting

Delightful writing experience with intuitive markdown.

Synchronization

Available on every device and every major browser.

Unlimited docs

Limitless space for your creativity. MadNotes holds all your notes.

Security by default

Stored locally or hashed in the cloud with a key only you know.

Dark & Light Mode

Instant eye relief? We have a color scheme just for you.

Privacy Settings

No more sneak peeks. Be confident while sharing your screen as notes boots up blurred.
3 months of
MadNotes

Premium
for

Free

!

Choose what's right
for you
Free Starter
Try the MadNotes App without an account and commitment.
Premium
Full package for a bargain
What you'll get:
Multiple documents with individual settings